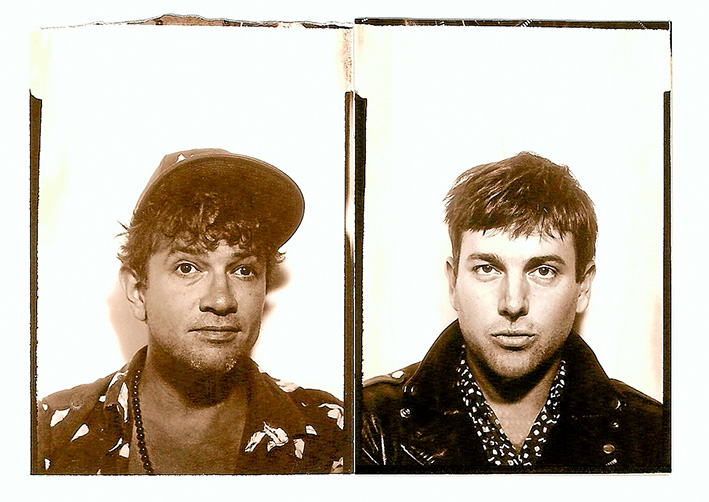 Two of Australia's great singers, songwriters and dreamers are teaming up for a double headline tour that is heading to Mornington.
Neither artist is a stranger to the road, having both toured relentlessly with their respective bands over the years, however, this is the first time they will be both touring solo together. The shows will feature tracks both old and new, plenty of the stories they are known for, and perhaps a few surprises along the way. Joining them as support on all dates will be Emma Russack.
Dan Kelly, who released his 4th album, the AMP shortlisted Leisure Panic in October last year, said of the tour –
"I'm looking forward to touring with Alex. I like the cut of his jib. He's out there trying to sing up some romance and adventure as he boogies and croons his way through the confusion of being a modern kid, stuck on a listing blue ship in the eternal loneliness of deep space. And he plays it left-handed. This is a good sign. We'll try some of our own tricks and try and conjure up some majick together too. And we'll pay homage to some Australian heroes and friends who set us on our merry way with their songs and stories. Yes it will be a grand oddysey."
Alex Gow, who with his band Oh Mercy released their 4th album, the ARIA award winning When We Talk About Love, is equally as excited to hit the road. Saying –
"Dan Kelly is precisely the kind of person you wanna tour with. Mostly I wanna be near Dan in case those four horsemen take a trot. He's the kind of guy you could really turn to, post apocalypse. He'd stare into the abyss and teach it how to play guitar just like Mark Knopfler. In addition Dan and I have a lot in common. We like music, and we have hair that goes upward as our motor skills go downward. Furthermore I have always admired Dan's songwriting, guitar playing and singing. Dan writes romantic, surreal and bittersweet songs. Songs I love. He taught me to try and do the same."
Don't miss this opportunity to join Alex Gow and Dan Kelly at one of their intimate performances on the Australian Dreamers tour this June.
Alex Gow and Dan Kelly will be hitting The Grand Mornington on Thursday 16 June.
To get tickets call (03) 5975 2001 or go to www.grand.net.au