By ANDREA LOUISE THOMAS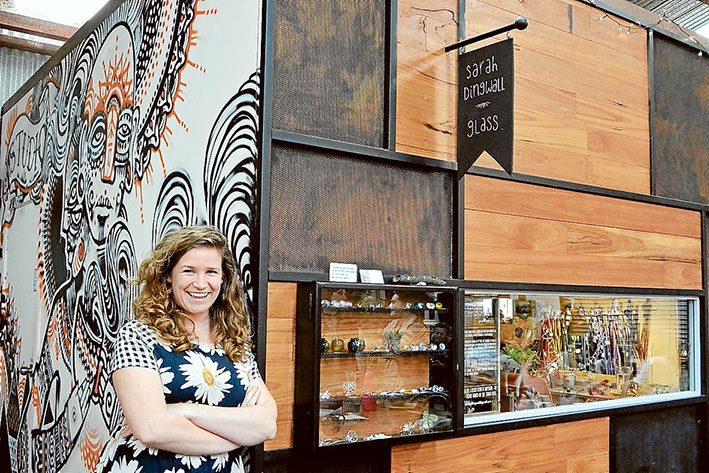 Artist Sarah Dingwall shapes, blows, stretches, teases, and melts glass under the glow of a small blowtorch using a mesmerizing technique called flameworking.  She crafts spectacular jewellery, tiny pots, hanging decorations and little messages encased in glass. It's not just what she makes that distinguishes her work, but also how she shows it. Her botanical inspired displays are beautiful and unique. She often incorporates little bits of nature in her work.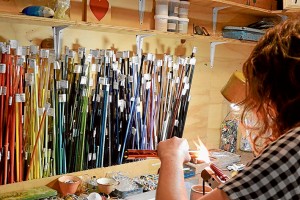 Sitting amongst a rainbow of coloured glass sent from Paradise, literally (it's in California), she creates from the comfort of her own quirky little studio decorated with all manner of eclectic curiosities. The studio itself is set inside Commonfolk Café in Mornington. Patrons can look right into her creative process through a window at the front of her studio.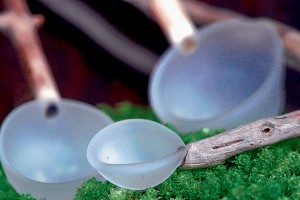 It seems only fitting that Sarah was chosen as the first of ten artists to create an innovative window display of her work at Pomme, a shop dedicated to stocking unique handmade art. The window display series celebrates Pomme's tenth anniversary. Coincidentally, that's when, as a teenager, Dingwall started working there. She continued on at Pomme through her fine art studies at university and now she's at the top of her game crafting one of a kind glass art of her own. 
See Sarah's breathtaking window display through September at Pomme, 59 Main Street, Mornington.
View her work online at: www.pomme.com.au