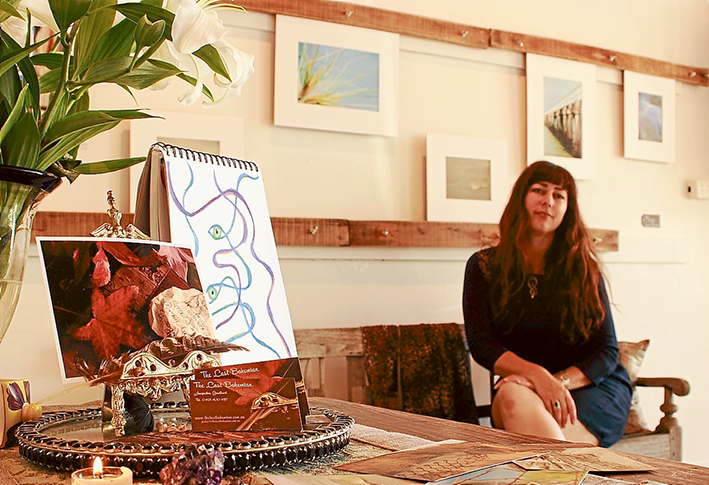 Seaford artist Jacqueline Goedhart sits pretty in her lovely microgallery opened as part of Frankston City Council's Space Innovators initiative intended to breathe new life into vacant city shopfronts. The Last Bohemian, a gallery and studio space showcasing photography, verse, video and visual arts does just that. Patrons are invited to browse, chat and enjoy a cup of tea.
"My work explores the human experience. I like to focus on what's left behind, what we made, what we destroyed and what we behold. Big stories in brief moments," she stated. There is a quiet beauty in her work.
She's also created an opportunity to include local community. Postcard Poetics invites submissions of poetry, microfiction or artwork on postcard-sized paper to develop into a community exhibition. Submissions must be original work relating to Frankston or Bayside and she'd like them to be sent in the post.
The Last Bohemian, 1/16 Playne Street is open Tuesday, Wednesday, Thursday and Saturday from 10am-3pm and Friday from 1–7 pm.
See what she's up to at www.thelastbohemian.com.au
Go to www.frankston.vic.gov.au/Business/Frankston_Space_Innovators for information on how to apply for this program.
By ANDREA LOUISE THOMAS