By ANDREA LOUISE THOMAS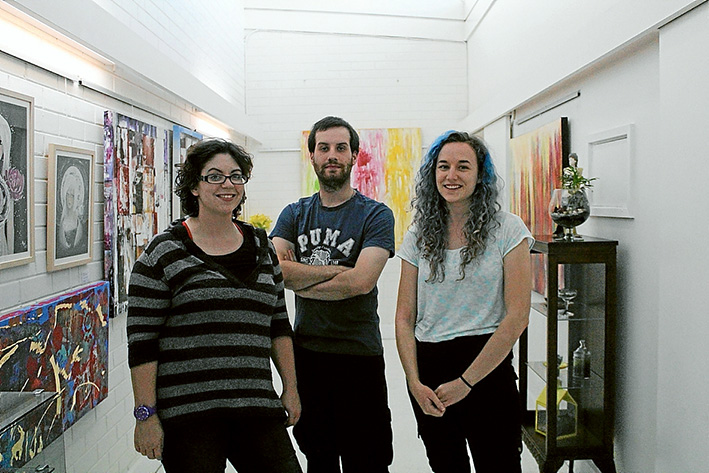 On the occasion of its first anniversary, FRANK Cre8 Inc. (Frankston Regional Artisan's Network) has a lot to celebrate. Located in a repurposed dental surgery in Frankston's CBD, this new gallery offers fortnightly rotating exhibitions with affordable art across all mediums.
For artists, it's a place to meet, collaborate and exhibit at a nominal fee to the artist. FRANK also provides a very affordable studio space for rent. There are meeting rooms, a pop in studio, shared workspaces, outdoor meeting areas and even an onsite masseuse!
FRANK Cre8 feels it provides the missing link in the art marketplace. Their initiative offers a hub for individual artists to work in an encouraging collaborative cross-generational and inclusive workplace that supports the wealth of creative talent in Frankston and surrounding areas.    
Stepping through their golden door into FRANK Gallery reveals crisp white walls covered with painting in all styles. The cabinets showcase jewellery, ceramics and woodwork. The space is generous, yet intimate.